---
이추룩 선샤인

It's Look Sunshine
short film, 2019
Director of Photography
The 13th International Kuala Lumpur Eco Film Fest 2020 (KLEFF) - Best Short Film Nominees
Cannes International Independent Film Festival 2020 (CIIFF) - Semi Finalist
New Filmmakers New York 2020
제 3회 제주 혼듸 독립 영화제
The 2020 Mystic Film Festival - Best Narrative Film Cinematography
Homepage Link︎
http://itslooksunshine.com
[ Still Images ]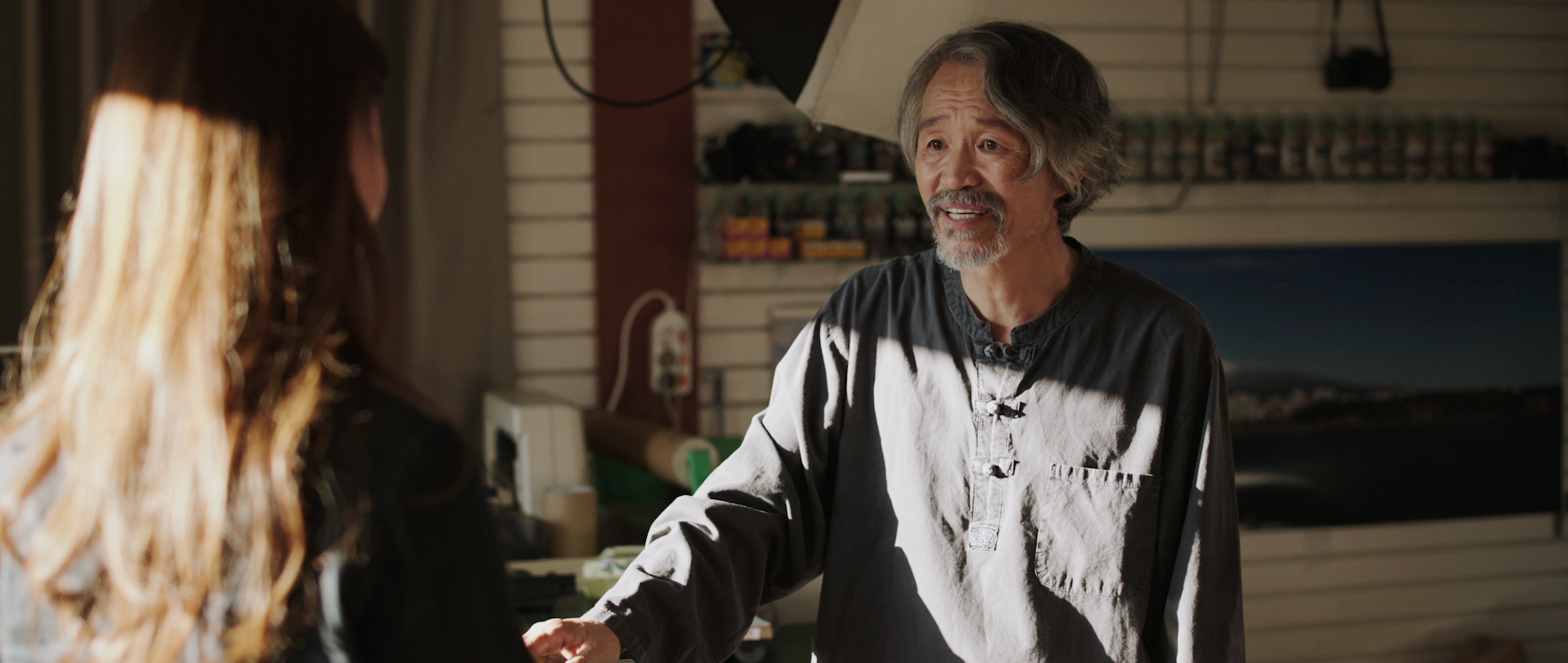 [ Synopsis ]
The main character, Young-eun, lives with her mother, a haenyeo(female divers in the Korean province of Jeju island) diver, in a smal fishing village on Jeju Island. Young-eun, lives an ordinary life until she begins to learn photography from her old friend Seung-hwan. Young-eun uses an eco-friendly photo-development method that uses coffee powder, washing soda, vitamin C powder and seawater instead of conventional film developing chemicals. Young-eun's mother has been diving for decades, but recently the amount of conch and sea urchins in the sea have declined; so, she starts diving even during rough weather.
One day, she goes diving on a particularly windy day and gets caught in a discarded net submerged in the sea and drowns. Young-eun is unbearably sad about the accident and moves away from Jeju because she can no longer bear the sight of the sea.
Two years later, Young-eun returns to Jeju for her mother's death anniversary and meets her old friend Seung-hwan on a beach where he is beachcombing. She has learned to accept her mother's passing and is beginning to fall back in love with the sea. She decides to begin taking pictures of sea debris on Jeju beaches. Meanwhile, Seung-hwan sets to sea on a boat made of recycled materials to fulfill his dream of finding a giant floating trash island in the Pacific Ocean.
[ Cast / Staff ]
소선 (So Sun)
고유나 (Ko Yu-Na)
이예준 (Lee Ye-Jun)
문석범 (Moon Seok-Beom)
현애란 (Hyeon Ae-Ran)
Dirctor, Editor : 김승환 (Kim Seung Hwan)
Production : Audioradio Studio
Line PD : 문환이 (Moon Hwani)
Director of Photography : 전시형 (Jeon Shi-Hyoung)
Art Team : 김기대 (Kim Gi-dae), 엄아롱 (Um Arong), 에코 오롯 (Eco O Rot)
Mixing : Dr.Avenue
Music : 조동익 (Jo Dong-Ik)
[ Making Film ]